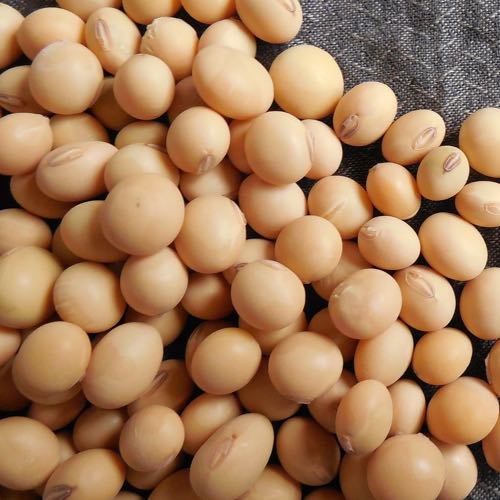 Soybeans belong to the legume family and are native to East Asia. They have been an important protein source in the Orient for over five thousand years. Soybeans grow on a variety of soils and a wide range of climates, ranging form tropical Brazil to the snowy island Hokkaido in the north of Japan. As soybeans mature in the pod, they ripen into hard, dry beans. Although most soybeans are yellow, there are also rare varieties which are black, brown or green coloured.
Soybeans contain a huge amount of nutrients that are important for the growth and activity, both animal and human. In spite of the high content of useful amino acids, soybeans are not used in its natural form. Among the most popular soybean products in the agriculture are: soybean meal, full fat soybean, soybean cake.
The high-protein fiber (that which remains after processing has removed the oil) is toasted and prepared into animal feed for poultry, pork, cattle, other farm animals and pets. The poultry and swine industries are major consumers of soybean meal. Over half of the soybeans processed for livestock feed are fed to poultry, about one-quarter is fed to swine, and the rest is used for beef cattle, dairy cattle and pet food.